Brand new in 2018 is SOLIDWORKS CAM. Although it can be a bit confusing trying to understand exactly what it does for you at first, it all boils down to one thing. Saving you time.
Let's break down the major features included in SOLIDWORKS CAM, and how they will help you spend less time on mundane tasks, and more on taking your products to the next level.
Tolerance Based Machining


Tolerance based machining in SOLIDWORKS CAM introduces powerful new capabilities that dramatically reduce the time required to generate CNC programs for parts with close tolerances and surface finish requirements. Leveraging dim expert dimensions and model based definition information applied directly to the 3D model.
With just a simple button click, SOLIDWORKS CAM applies your preferred machining strategies to the part based on the tolerance scheme. If the tolerance specification of a feature changes, SOLIDWORKS CAM automatically updates the machining operations using pre-defined rules that match your manufacturing best practices.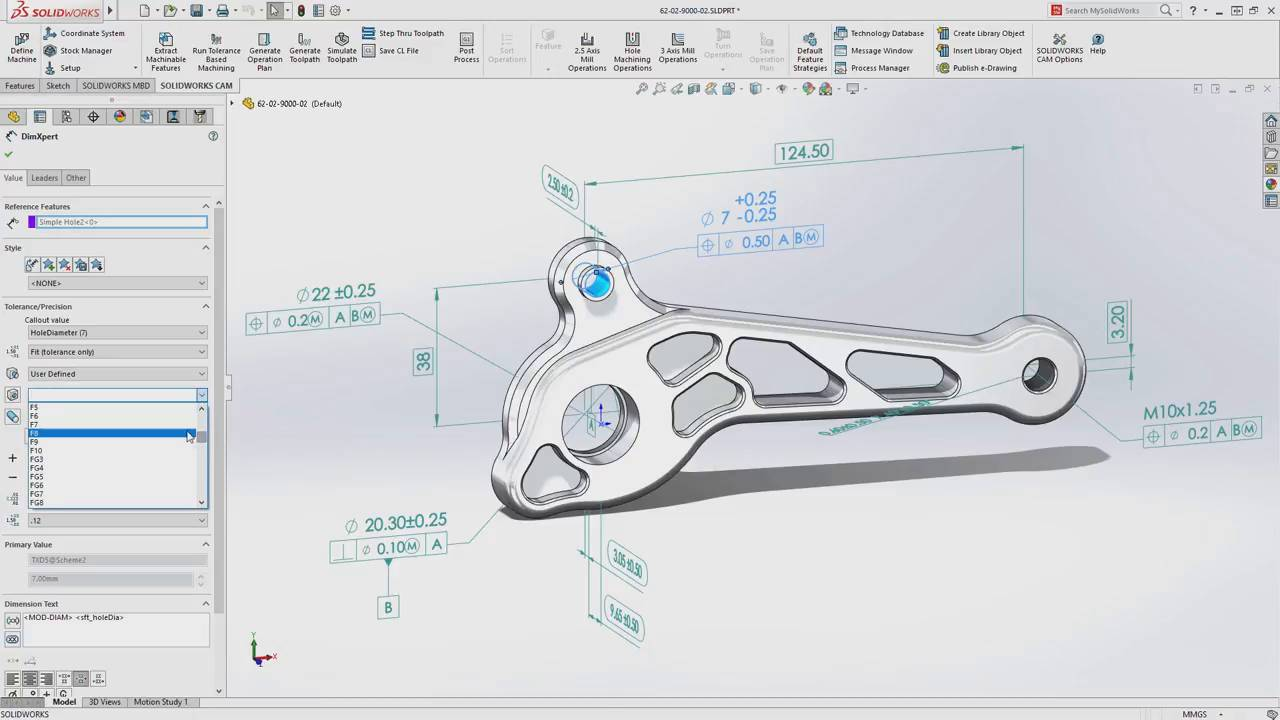 Parts that took hours or even days to program can be programmed automatically in minutes. Asymmetric tolerances can be adjusted to mean values and all of the tools, speeds, feeds and depth of cuts are automatically selected to meet the model based design requirements.
Tolerance based machining in SOLIDWORKS CAM streamlines design to manufacture leveraging the power of model based definition to automate CNC programming and reduce overall delivery times.
CNC Machining


SOLIDWORKS CAM delivers fully integrated, knowledge based CNC programming right inside SOLIDWORKS. SOLIDWORKS CAM generates machining information fast. Using automatic feature recognition, standard operations and strategies defined with your own best practices, including step over, cut depth, tool type and size are instantly applied to the model, freeing up your time to focus on critical areas of the part.
At any time, additional machining operations can be manually created using the SOLIDWORKS model geometry. Faces to machine and areas to avoid can be defined using the comprehensive suite of selection options, eliminating the need to create additional reference geometry on the part.
Using SOLIDWORKS CAM's powerful simulation capabilities, cutter paths can be previewed and compared against the original model. Helping you to identify any potential problems or areas requiring further refinement, long before the physical part is machined.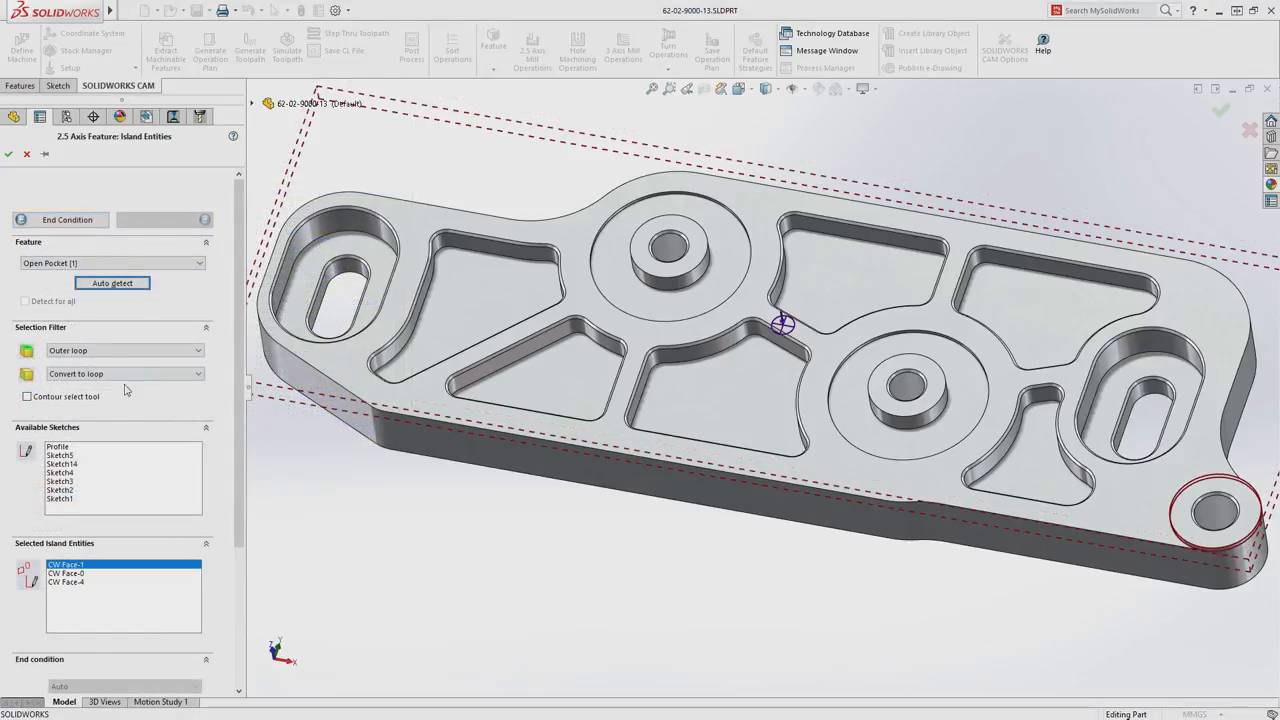 Any changes made to the SOLIDWORKS design can be instantly applied to your machining operations and cutter paths. Making it quick and easy to evaluate parts for manufacture much earlier in development.
SOLIDWORKS CAM delivers powerful knowledge based CNC programming for a part in assembly, milling and turning that provides a single integrated solution from design to manufacture.
Highlights
Overall SOLIDWORKS CAM includes:
Part Programming
Assembly Programming
Rules Based Machining
3+2 Milling
2.5 Axis Turning
Feature Recognition


Conclusion
As you can see SOLIDWORKS CAM offers some amazing features that will be helping you in your design work for years to come. If you are interested in learning more about SOLIDWORKS CAM, check out our product page or contact an Alignex represenative today.
For more information, check out our CAM Video & Resource Library. Also, don't forget to subscribe to the Alignex Blog below to always stay up-to-date in the world of SOLIDWORKS.
Written by Kevin Breindel
Kevin Breindel is a Digital Marketing Specialist at Alignex, Inc. When Kevin isn't working on content creation and SEO, you can find him enjoying the outdoors, watching the game or scouring the Minnesota wilderness for the elusive Sasquatch.